Coolant System Services
Winston-Salem NC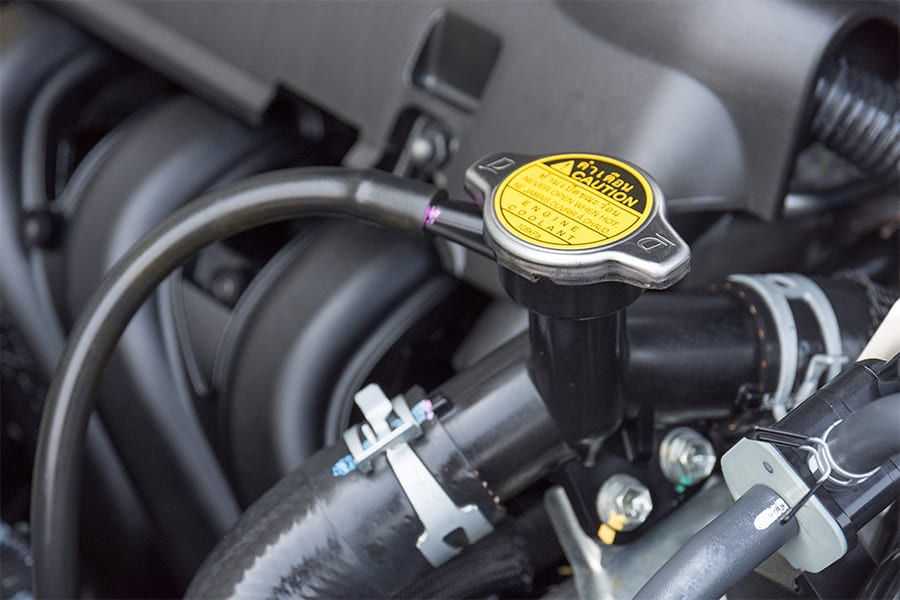 It's hot out there this summer in the Winston Salem area. We're all doing everything we can to stay cool. But what about your car or truck? The AC might be running fine, but what about your vehicle's cooling system? Is your engine heating up to a dangerous degree? Here's what you need to know about your VW or Audi's cooling system, plus when you should bring your car in for cooling system service.
As your engine runs, it generates a whole lot of heat in the process. This is just a normal part of how a combustion engine works. But all that heat has to go somewhere, or your engine could damage itself in a serious way.
That's what the cooling system is for. When it's operating properly, your vehicle's cooling system dissipates some of the heat generated by the engine, keeping all the engine components working at an appropriate temperature. It uses a constantly moving mixture of coolant (or antifreeze) and water, which absorbs engine heat and then dissipates it naturally as it moves through the system.
How often do I need to get my car's cooling system serviced?
You should have your vehicle's cooling system serviced once a year for preventative maintenance. You should also bring in your vehicle if you see signs of the engine overheating or notice what may be coolant leaking from your vehicle.
Of course, you should always refer to your owner's manual for the timing of service. But as a general rule, coolant service once per year is a good rule of thumb.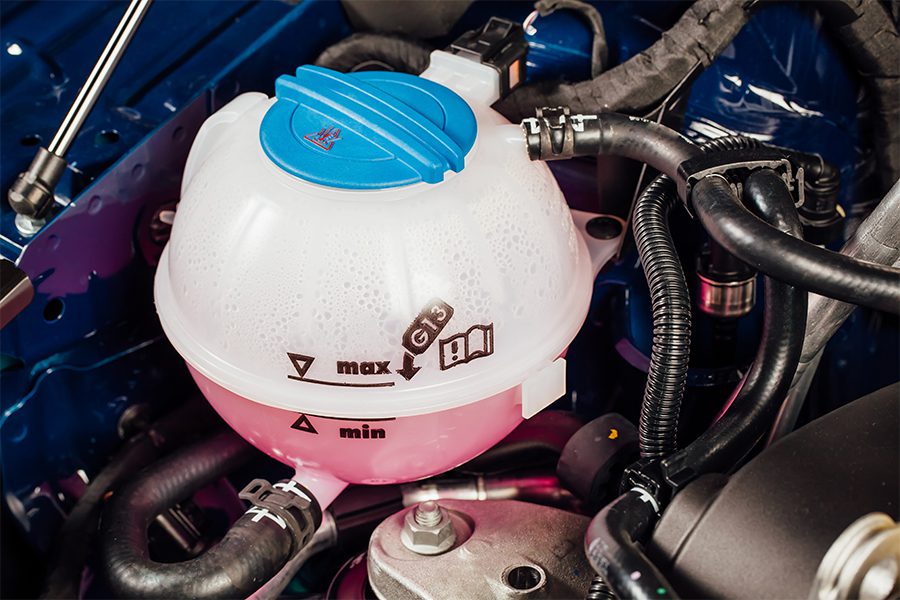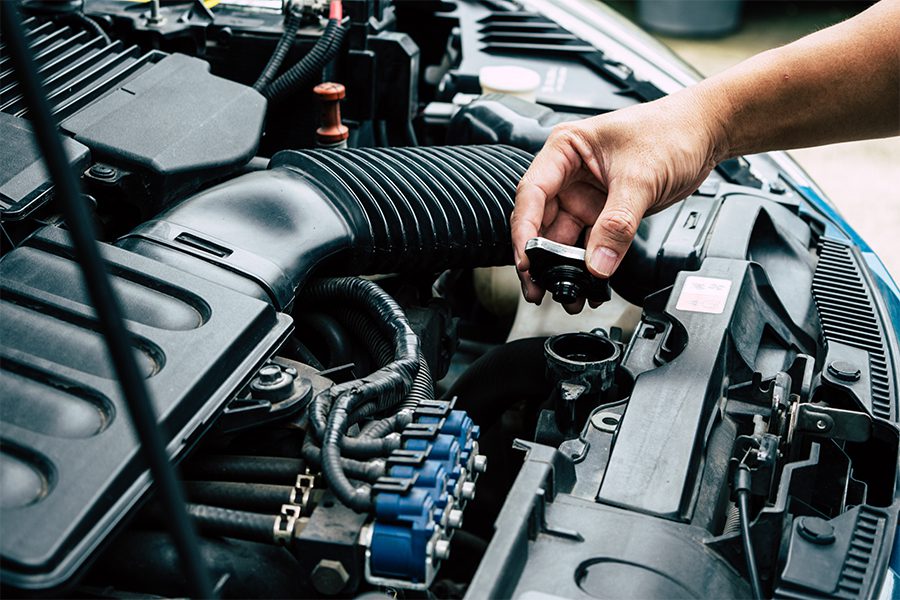 What do you do during a cooling system service?
When you bring in your vehicle to our Winston Salem based shop, we'll check all the components of its cooling system, including the radiator cap and all radiator hoses and engine belts. We'll also check the pressure conditions in your cooling system and the coolant volume.
When it's time to replace your vehicle's coolant, we'll do so in a safe and environmentally responsible manner.
What are the risks of delaying cooling system service?
Your vehicle's cooling system isn't front and center. It operates in the background and is easy to overlook. But there are serious risks to delaying cooling system service.
First, you won't tend to notice a problem with your cooling system unless it gets so serious that your engine starts to malfunction. By then it's too late, and you'll be on the hook for costly engine repairs, not just cooling system maintenance.
There's also an environmental cost. If your cooling system is damaged, it can begin to leak coolant. When coolant isn't properly disposed of, it contributes to greenhouse gas emissions.
If you're looking for a shop for your cooling system service needs in or near Winston Salem, stop by and see us. Our experienced, friendly team of techs specializes in VW and Audio repairs and service, and we're happy to serve you.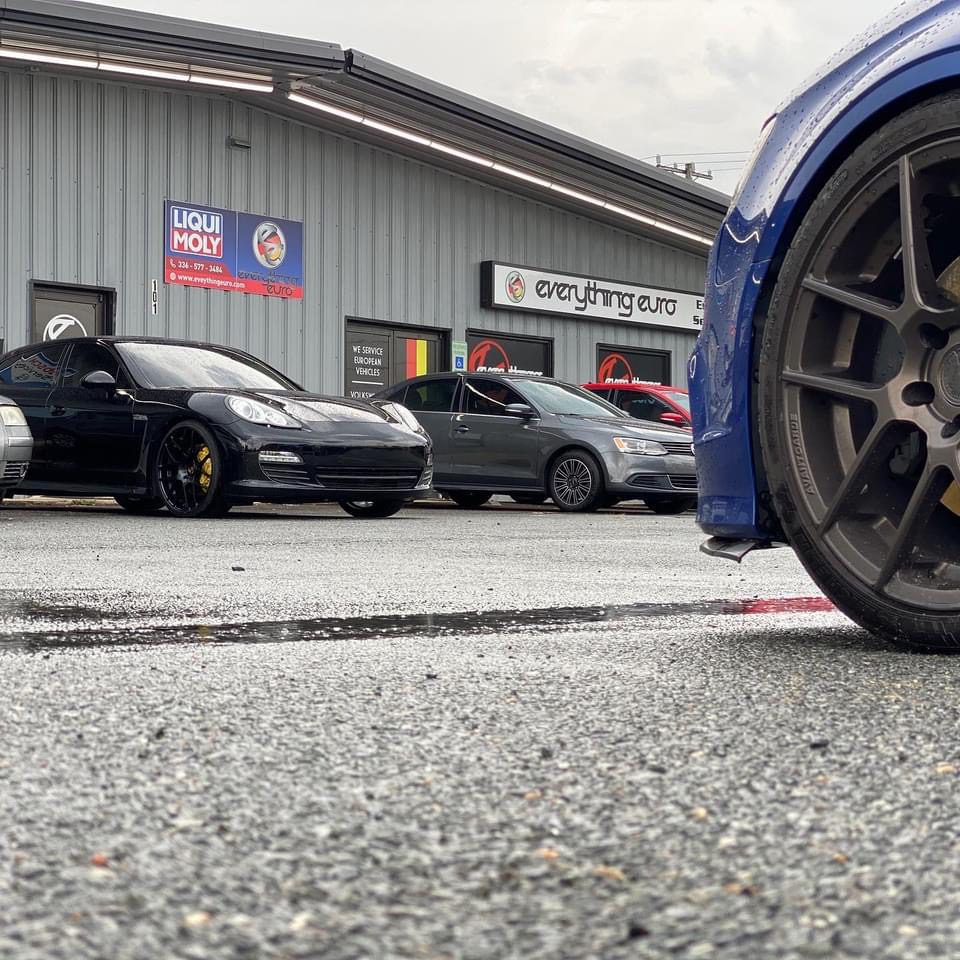 Premium Snacks & Beverages
Factory Certified & ASE Trained Technicians
Operated by Audi & Volkswagen Enthusiasts
Fast & Professional Service