High-performance vehicle owners in the Winston-Salem, NC area will always want to know that their cars are in good hands. Due to this, Everything Euro continues to be a top auto repair center for European high-performance cars. One of the reasons why Everything Euro continues to stand out is because they only purchase and install the highest-quality replacement parts. One supplier they routinely work with is MagnaFlow.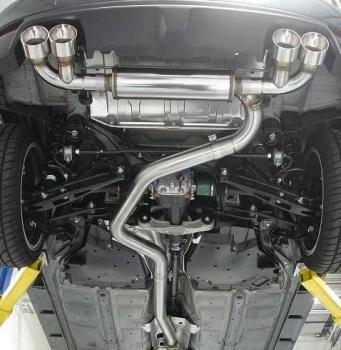 Why Choose MagnaFlow
MagnaFlow continues to be well renowned for being a top supplier of mufflers and exhaust systems for vehicles located all over the world. One of the reasons why they are so popular is because they can offer their exhaust systems and mufflers for many vehicles. While they offer products that can be used in all the top European high-performance vehicles, they also provide products that can be used by a range of other vehicles including those produced by Toyota, Chevy, and Jeep.
MagnaFlow continues to be a one-stop shop for all the car owners' exhaust system needs. Today, they offer full exhaust systems, replacement OEM mufflers, and catalytic converters. They offer dozens of different products that are designed to match the size and needs of your individual vehicle. These systems can help to ensure that even vehicles with the strongest engines have a good exhaust system in place, which will ensure the vehicle is safe to drive and remains in compliance with local EPA requirements.
Where Do I Get MagnaFlow
If you are experiencing any exhaust system challenges with your high-performance vehicle in the Winston-Salem area, Everything Euro can provide you with a reliable repair or replacement. This will include providing you with a new MagnaFlow muffler and exhaust system, which will give you comfort knowing that you are getting a reliable replacement part and your car will continue to be fun and safe to drive.